More than a hundred remarkable objects from the Heber Bishop collection, including carvings of jade, the most esteemed stone in China, and many other hardstones, are on view in this focused presentation. The refined works represent the sophisticated art of Chinese gemstone carvers during the Qing dynasty (1644–1911) as well as the highly accomplished skills of Mogul Indian (1526–1857) craftsmen, which provided an exotic inspiration to their Chinese counterparts. Also on view are a set of Chinese stone-working tools and illustrations of jade workshops, which will introduce the traditional method of working jade.
The exhibition is made possible by the Florence and Herbert Irving Fund for Asian Art Exhibitions.
A slider containing 6 items.
Press the down key to skip to the last item.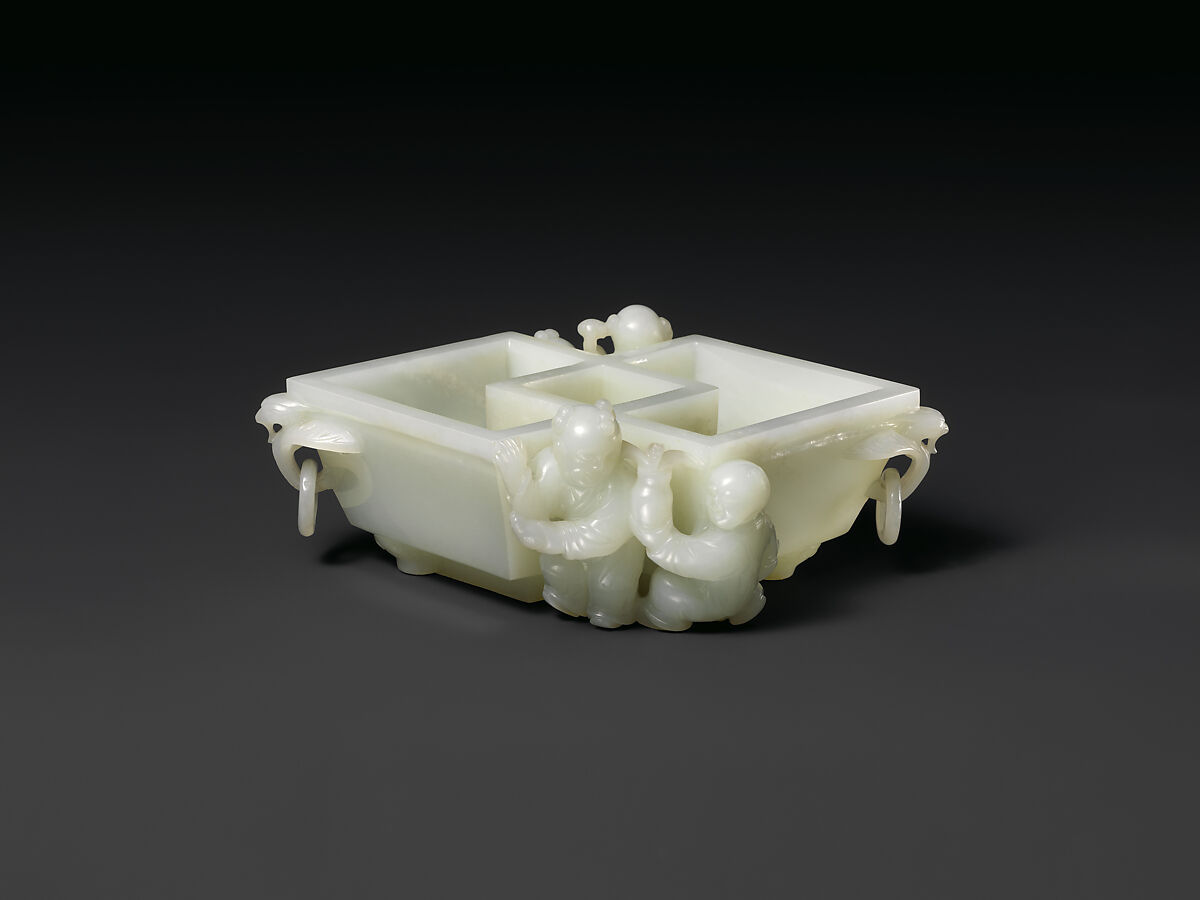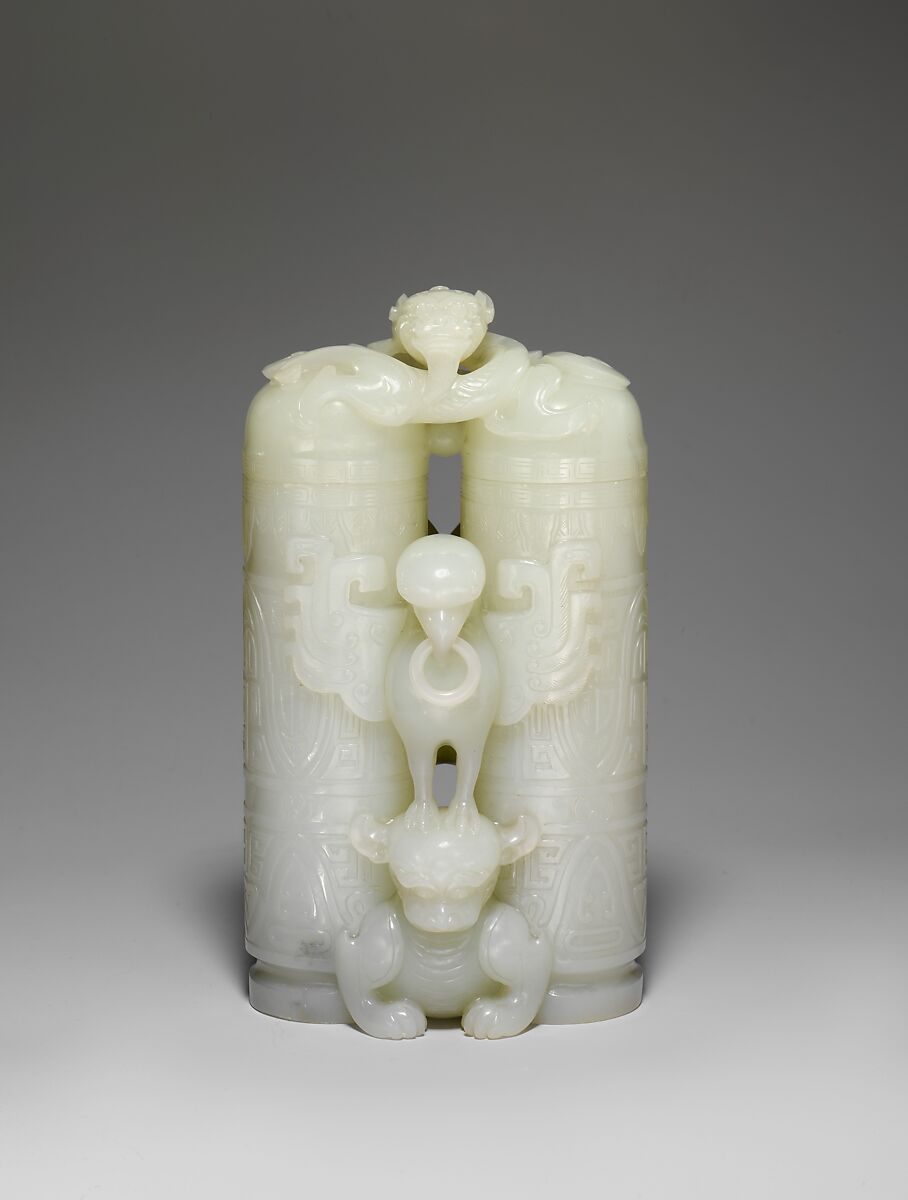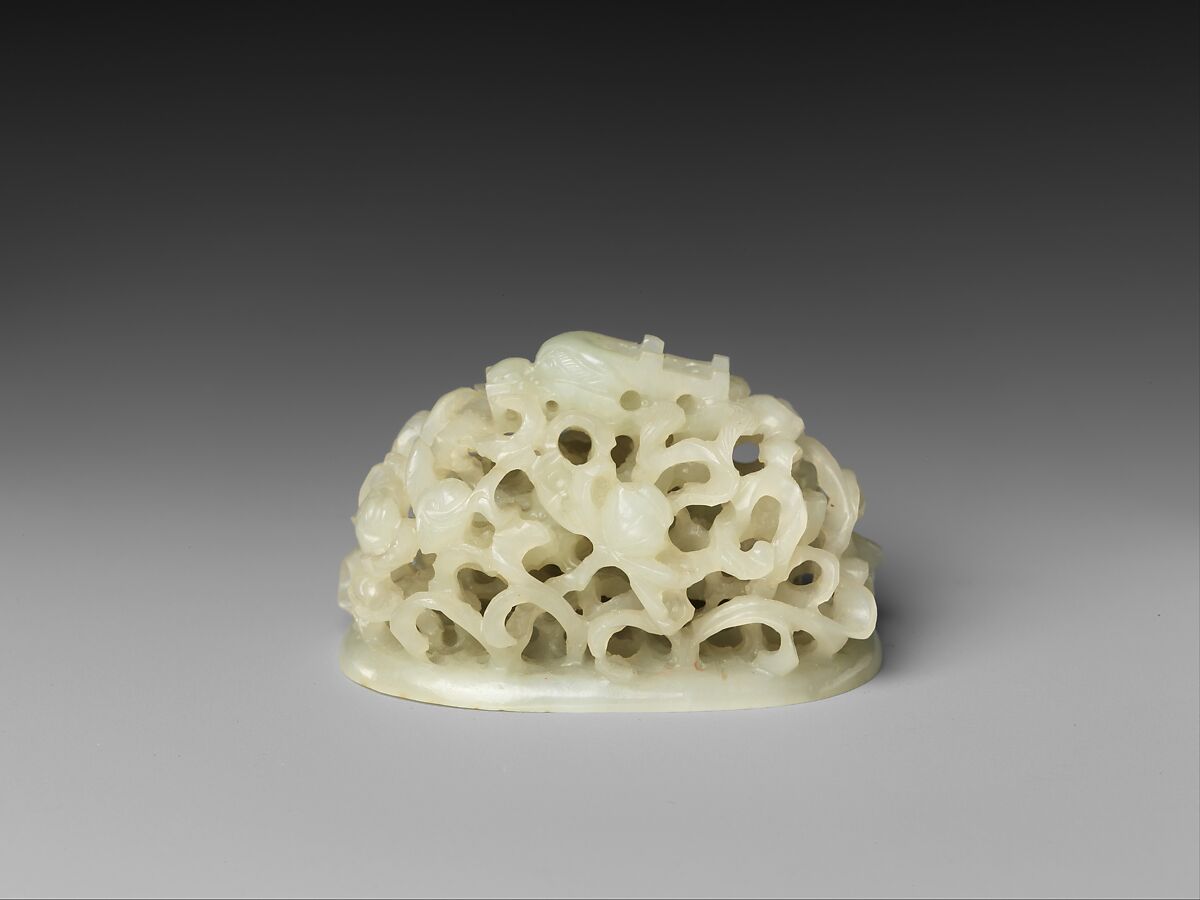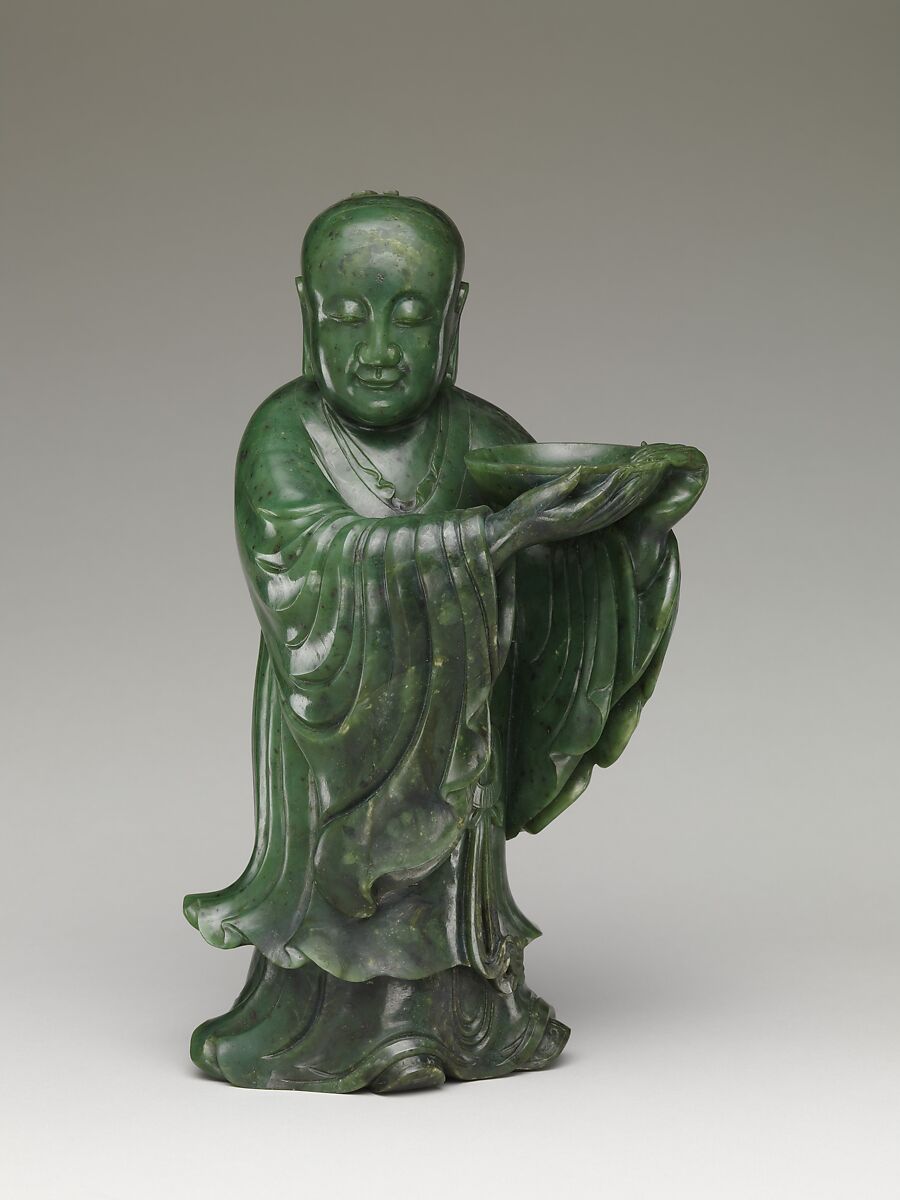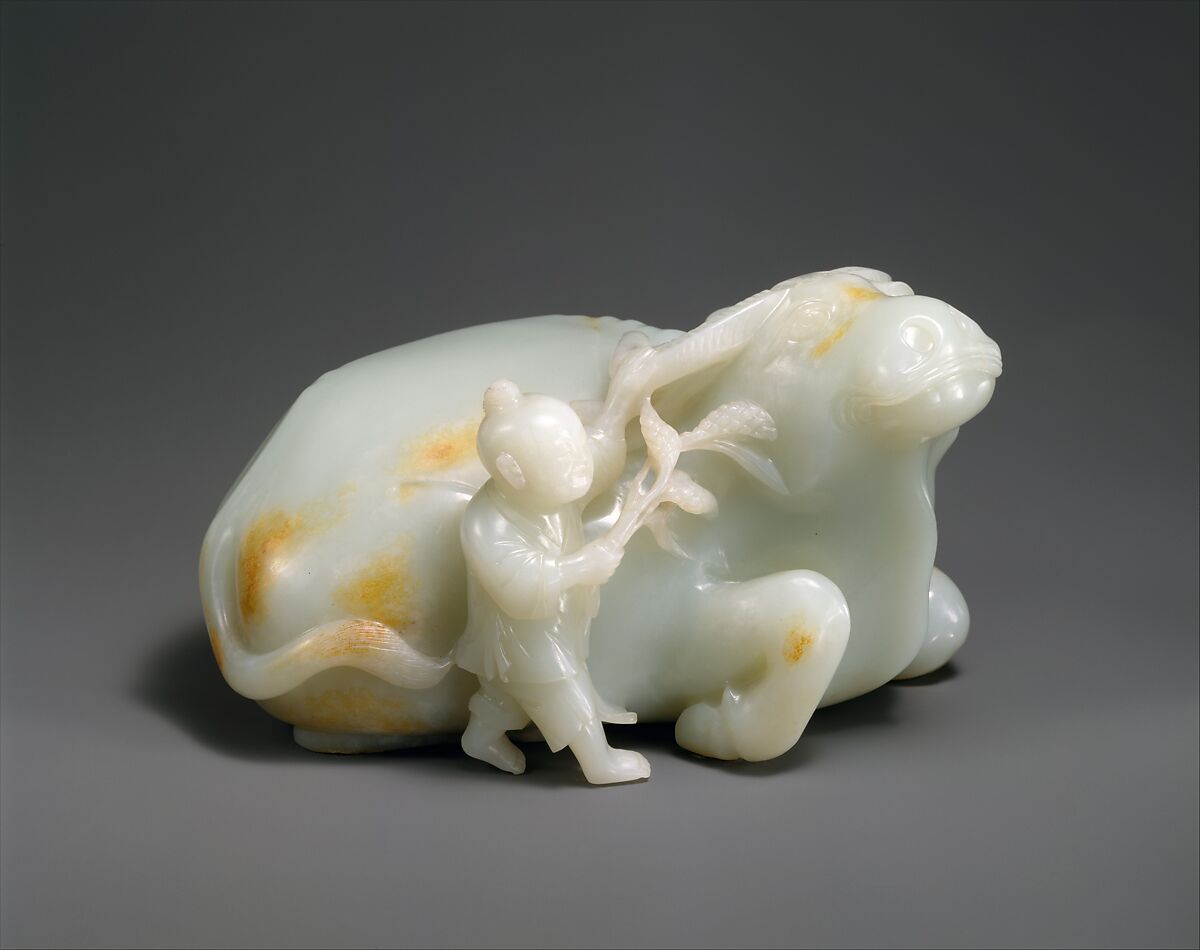 Related Content
VIDEO
Discover the story behind one of the largest and most comprehensive collections of jade in the world.
Marquee: Pillow in the shape of an infant boy (清 翡翠孩儿枕). Chinese, Qing dynasty (1644–1911), 18th–19th century. Jade (jadeite). The Metropolitan Museum of Art, New York, Gift of Heber R. Bishop, 1902